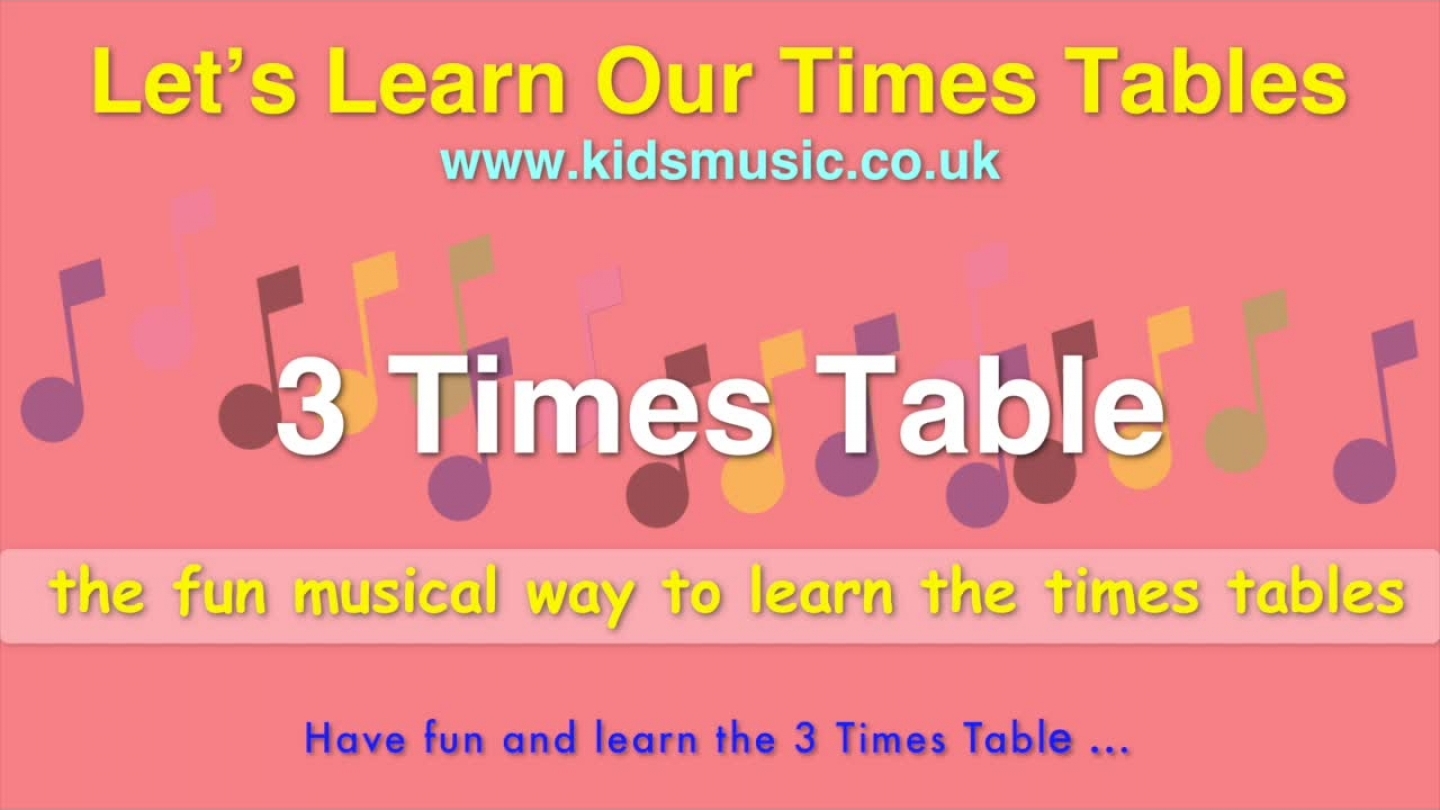 Let's Learn Our Times Tables – 3 Times Table is performed by Kidzone.
This original song is written and produced by Steve Allan Jones. It is published by CYP Music.
This video is produced so that your child sings along to the song, help with the learning of the times tables.
The song 'Let's Learn Our Times Tables – 3 Times Table' is taken from the album 'Let's Learn Our Times Tables'. Published by CYP Limited in 2017. This can be downloaded from Amazon at http://amzn.eu/g67Oums
or from iTunes at http://smarturl.it/gzwal4
Alternatively, you can listen to the album on Spotify at https://open.spotify.com/album/2nl8W2GAdRDpw7KnRIjIyY
Like us on Facebook: http://www.facebook.com/pages/Kidsmusic/79762755240?ref=ts
Follow us on Twitter: http://twitter.com/Kidsmusic_CYP
Website: http://www.kidsmusic.co.uk/
YourKidTV – La chaîne dédiée aux enfants –
SUIVEZ-NOUS ICI : http://www.dailymotion.com/Yourkidtv
YourKidTv est la chaîne dédiée pour vos enfants. Retrouvez des comptines , des chansons, des vidéos éducatives et autres pour vos enfants et nouveaux nés. Abonnez-vous gratuitement pour rester facilement connecté et accéder rapidement à nos nouvelles vidéos !
Facebook FanPage: http://www.facebook.com/yourkidtv
Retrouvez aussi toutes vos playlists préférées et bien plus encore sur Deezer : https://lnk.to/Your_Kid_Deezer et Spotify : https://lnk.to/Your_Kid_Spotify