Steel Frame Stadium Chair
Item #STCHR
The Steel Frame Stadium Chair is the most comfortable way to watch the game. Sit confident and comfortable with a heavy duty steel square tube frame and 2? thick seat padding! Built in spring loaded hooks for bleacher attachment and thick non-slip rubber keeps your seat secured. This chair even folds flat for easy carrying!. 16? H x 17? W x 16? L
Category: Chairs
Colors: Royal/Gray, Green/Gray, Red/Gray, Navy/Gray, Purple/Gray, Black, Gray, Gray/Gray
Themes: Outdoor, Sport
Imprint: Call for decoration information. Price includes 1 color, 1 side, 1 location
Packaging: Bulk; Units/Ctn: 8; Weight/Ctn: 17 lbs.
Production Time: 10 to 14 working days
The "Top Dog" Folding Camp Chair
Item #CPCH
The Top Dog Camp Chair has always earned its name with comfortable quality fabric and now features color accented bindings and a great looking hammer tone steel frame with a tag rating of 350 lb! As always, the full length back pocket is there to hold everything that you want to take with you. 21? W x 36? H
Category: Chairs
Colors: Royal, Red, Green, Burgundy, Navy, Black
Themes: Camping, Outdoor, Sport
Imprint: Call for decoration information. Price includes 1 color, 1 side, 1 location
Packaging: Bulk; Units/Ctn: 4; Weight/Ctn: 30 lbs.
Production Time: 10 to 14 working days
The
Zoom
Quantity: 48 100 250 500
Your Price (each): $17.95 $17.50 $16.95 $16.50
RRRR
Setup: $55.00; Additional Color Setup: $55.00; Additional Color Running Charge: 48-$1.00, 100-$1.00, 250-$0.85, 500-$0.75. Additional charges may apply.
GoodValue® Captain's Chair
Item #45009
Relax in the great outdoors in the privacy of your own back yard, at the lake or your favorite game! More than a chair, it features 2 can holders and its own carrying case. Folding chair with arms has a 300 lb. weight limit. Two mesh can holders. Comes inserted with 210D Polyester carry bag with strap and drawstring. This chair is made of 600D polyester and the frame is powder coated steel. 33? W x 36 1/2? H x 21? D
Category: Chairs
Colors: Black, Green, Khaki Tan, Navy Blue, Purple, Red, Royal Blue
Themes: Patio, Tailgating, Camping
Imprint: 12? w x 4? h on front (standard) (4 colors max). Heat transfer, prismmax". Price includes 1 color, 1 location
Packaging: Bulk
Production Time: Approx. 5 working days or approx. 1 working days for rush service
GoodValue? Captain's Chair
Zoom
Quantity: 24 48 96 240
Your Price (each): $21.50 $20.53 $19.55 $17.86
CCCC
Setup: $50.00; Additional Color Running Charge: 24-$0.60, 48-$0.60, 96-$0.60, 240-$0.60. Additional charges may apply.
After buying a new home, the first thing to do is get some new furniture. When you get a smaller place, you have to get smaller furniture. Whatever your reason for buying new furniture, this article will give you tips to make the process easier.Be aware of the types of wood your furniture is typically made from. Different types of wood have different qualities, so the same piece of furniture made from one type of wood may be a whole lot sturdier when made from a different type of wood. This can also lead to a bigger price as well.
Look for colors that will still look good in a few years from now. Brightly colored furniture can seem like a good idea at the time of your purchase but you will quickly get sick of it. Look for simple colors that can easily blend in different styles and decors.
Shop for used furniture to save money and get quality pieces. Many times you can find furniture that an individual no longer needs for a great price. You can either shop at used furniture stores, from the newspaper, on Craigslist or any other place where people sell the furniture they no longer want. Here is a place I have found where you can get
chiavari chairs wholesale, check them out.
Look over the warranty on any prospective furniture purchase very carefully. What may look like adequate coverage at first glance could turn out to be a lot of pomp and circumstance. For example, you want a fabric-guard guarantee that is without limitations and a good warranty on manufacturer's defects. Quality furniture should come with a written promise of excellence and be backed-up with a clear warranty.
Don't be afraid to haggle. In this way, furniture is like a car. There's typically a lot of mark up in that price. You can normally get anywhere from 10% up to 20% off when you are a confident haggler. You may feel a little weird doing it, but it could save you hundreds of dollars.
When choosing a new couch, make sure the cushions are firm. Soft cushions will not last for very long. Replacing cushions can be expensive, especially if these cushions are no longer manufactured. It is best to choose a standard size of cushions so you can easily find some replacements in case they wear off.
Look at Goodwill stores for used furniture. You may be surprised at the quality of furniture that you'll find at Goodwill. They typically don't accept furniture with any sort of tears or stains, so the overall quality is pretty good. And the prices are much less than what you'll see buying new.
Avoid furniture held together by nails and glue. Look for furniture that has been properly joined at the corners, not simply nailed together. This shows quality of construction and ensures your piece will stand the test of time. They are also more sturdy, and can handle bearing more weight than cheaper methods.
Start your search on the internet. You may end up going to a brick and mortar store for your final purchase, but starting online is good for a few reasons. First, you can get an idea of what the price range will be, and you can also find specific pieces you ultimately buy.
Finding free furniture is not as hard as you think. A lot of people get tired of their furniture and do not have enough room to store the pieces of furniture they do not use anymore. Let your friends and relatives know you are looking for furniture and check free ads on the Internet.
What you know know is sure to provide value. Regardless of whether you are seeking to purchase higher quality pieces or save money, the advice provided here will assist you. Spend time enjoying the process, and finally get the furnishings you need.
noblechairs ICON BlackRed Gaming Chair Office Chair Desk Chair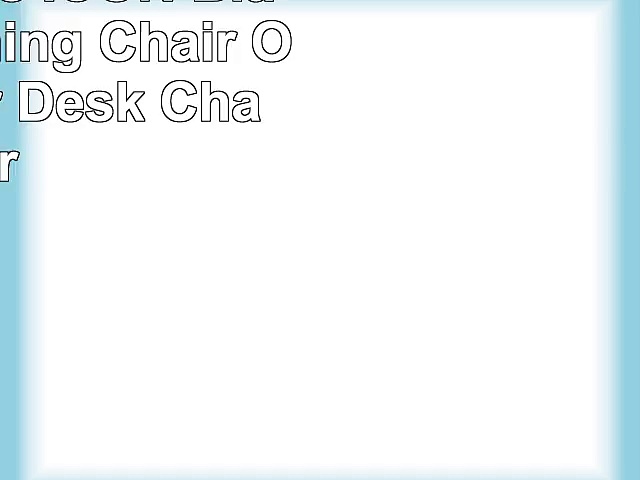 Get from Amazon.com : https://www.amazon.com/gp/product/B07261QT5Y?tag=animalsreign-20
noblechairs ICON BlackRed Gaming Chair Office Chair Desk Chair
Product Description :
UNIQUE DESIGN – The noblechairs ICON is a one of a kind executive chair which is perfect for prolonged hours in front of the computer
ULTIMATE EXTRAVAGANCE – This elegant anniversary seat is available encased in your choice of Vegan-PU Real Leather or precious Nappa
HIGH-GRADE MATERIALS – We refuse to make compromises in regards to our material quality Components such as our posture supporting high density cold foam are prime examples of this
FLAWLESS ERGONOMICS – Provides ergonomic support for your back thanks to the anatomically shaped seat contours and pronounced side bolsters
UNMATCHED ADJUSTABILITY – Includes pneumatic seat height customizability a 135 tilt with adjustable tilt tension and lock 14 locking mechanism and 4 Dimensional armrests allowing the perfect configuration for every user
Retro metal lawn chairs 1950s Halloween Costumes Don't Have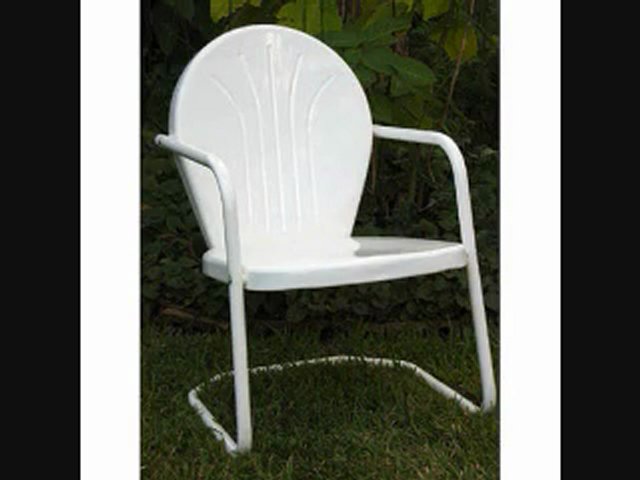 http://www.retrometallawnchairs.com/
Embrace the nostalgia this October with 1950s Halloween costumes for the whole family. Gather up all the greaser wigs for the boys, poodle skirts for the girls, and jump in your hot rod cars headed for a 50s inspired Halloween. Seriously, there may not be any hot rods, but you definitely could get outfitted in the attire of day. A whole family in 1950s Halloween costumes is sure to be a hit this Halloween. [I:2:J]
National Public Seating FlipNStore Lightweight Table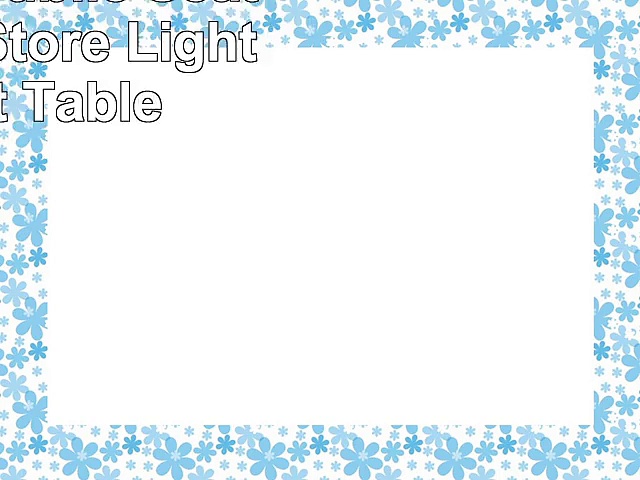 Get from Amazon.com : https://www.amazon.com/gp/product/B00JIREKMU?tag=animalsreign-20
National Public Seating FlipNStore Lightweight Table
Product Description :
Blow molded polyethylene flipper table
Addition to any training and conference room or seminar set-up
Smoothly textured and speckled gray high-density plastic surface flips open and closed
Dual-lever mechanism
Tables nest together to save space and roll with ease on four 2 in casters two locking
Shopkeeper beats robber with folding chair
Best dashcam on Amazon here: A SHOPKEEPER has told how he fought off a robber brandishing a knife – with nothing more than a
Bouncers, chairs and tables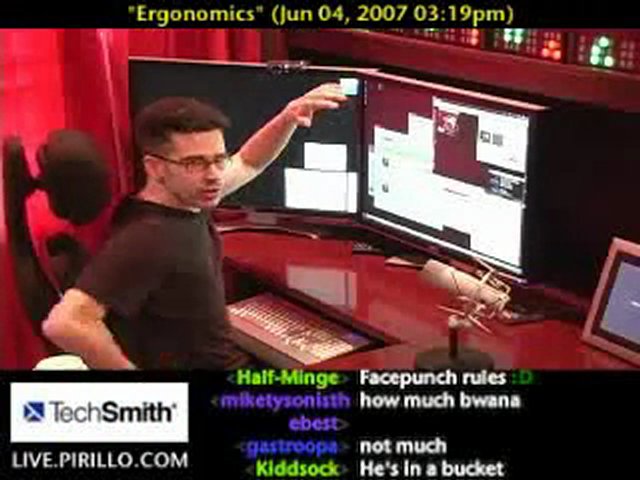 http://live.pirillo.com/ – What chair is Chris using, and why in the world did he spend so much money on it? Answers to these questions, and more, inside!
Browning Camping 8525014 Strutter Folding Chair Review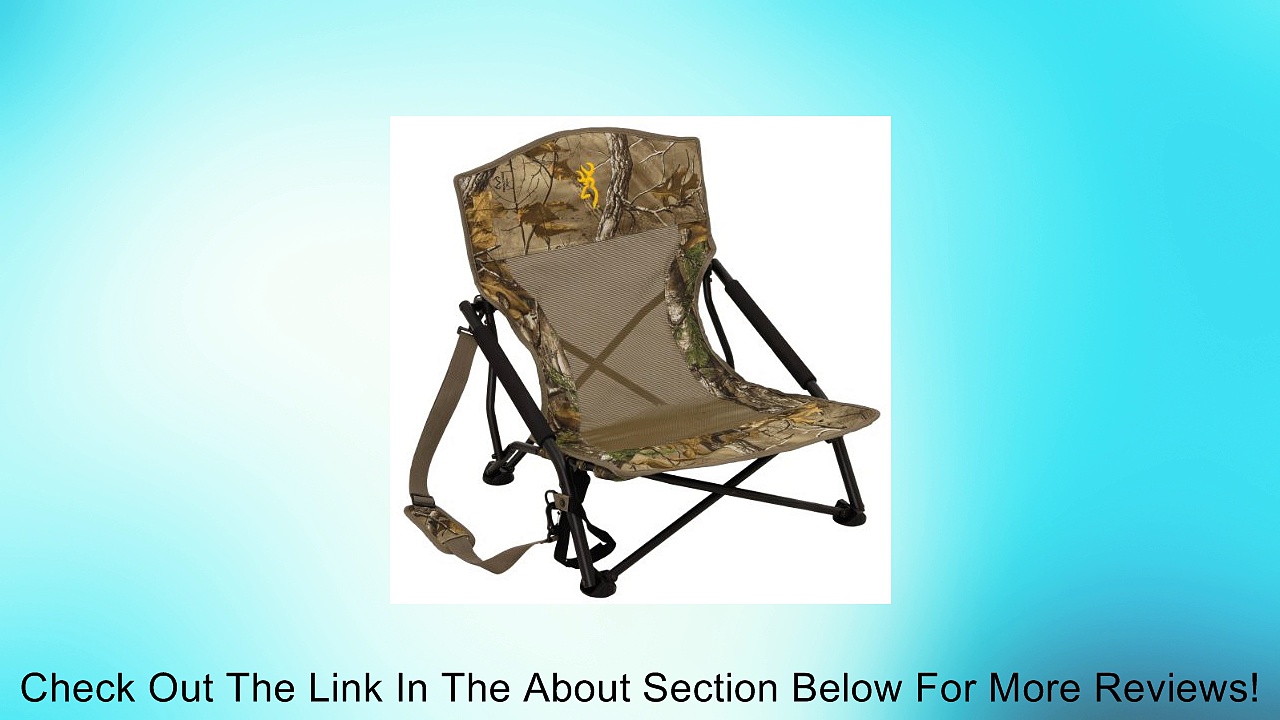 Browning Camping 8525014 Strutter Folding Chair Review
Wacky Wednesday 69 – Chairs – The Stacking Game
Hello and welcome to anotherof DollyD TV. We decided to start doing a video every Wednesday, so Welcome to Wacky Wednesday. In this weeks video, Isabella, Spencer, Mummy and Daddy, play Chairs Stacking Game.\r
\r
Wacky Wednesday Episode 65 – \r
\r
DollyD TV is a Mother and Daughter team. We love toys, we love anything glittery and generally anything cute and yummy, but especially My Little Pony, Lalaloopsy and Shopkins. \r
\r
Just a quick note – we love people commenting on our videos, please remember Isabella is only 8 and Spencer is 5 and they do read the comments, if you leave nasty or unpleasant comments Im afraid I will have to delete these. Thank you!\r
\r
We are not sponsored or paid to promote these products, they are purchased out of our on pocket. \r
\r
You can also follow us now on \r
\r
Twitter – @dollyd_tv\r
Instagram – dollydtv\r
Facebook page coming soon\r
\r
If you would like to send us mail\r
\r
DollyD TV\r
PO BOX 3998\r
CHIPPENHAM\r
SN15 9HR\r
\r
Thank you for Watching!!!!\r
\r
Credits…\r
\r
Copyright Free Music\r
\r
Youtube Stock feature Tracks\r
\r
Someone your own size by R W Smith\r
\r
Background\r
\r
Copyright Free
Folding Outfeed Table For Table Saw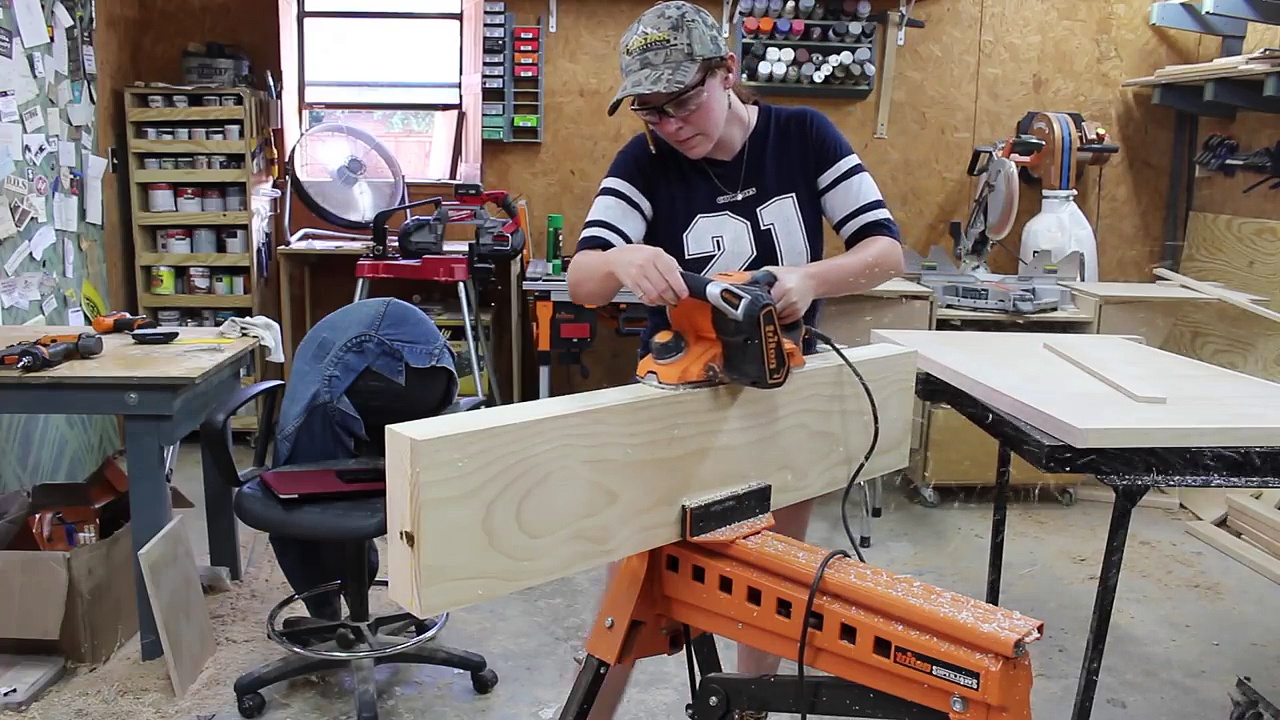 Big thank you to Rockler for sponsoring this video: \r
\r
Jay Bates Video: \r
Nick Ferry Video: \r
\r
For a written tutorial check out my blog at \r
\r
For a set of PLANS to this project, find them here: \r
\r
Facebook: \r
Instagram: \r
Patreon: \r
Website: \r
\r
Check out my awesome sponsor Triton Tools!: \r
\r
Things I Used in This Project:\r
Miter saw stand: \r
Miter saw: \r
Multi Stand: \r
Glue: \r
Clamps: \r
Rolling lumber rack: \r
Brad nailer: \r
Router: \r
Flush trim bit:\r
Bandsaw: \r
Belt Sander: \r
Glue brush: \r
Glue bottle: \r
Superjaws: \r
Electric planer: \r
Push blocks: \r
Small clamps: \r
Drills: \r
Taper jig: \r
Folding leg hardware: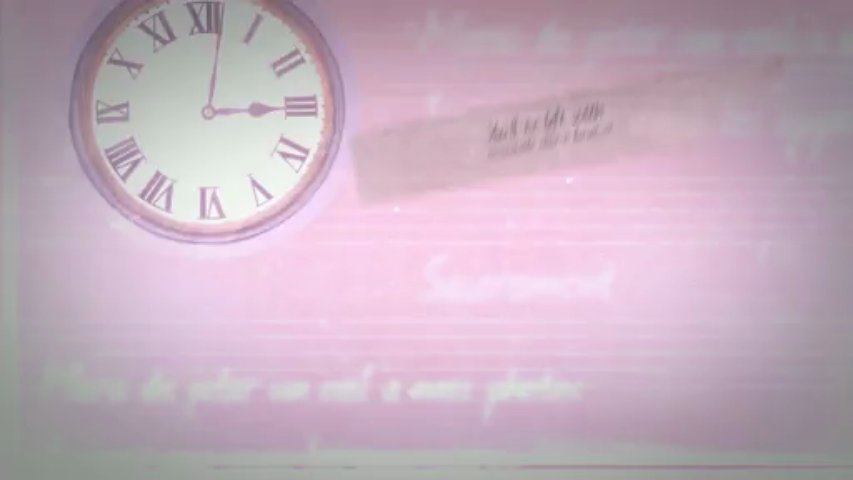 Covenant Church Furniture offers a wide array of beautifully crafted solid wood furnishings made of top-grade Northern Red Oak and more. Visit us at http://www.covenantchurchfurniture.com for a free design consultation today!
Kidzone – Let's Learn Our Times Tables – 9 Times Table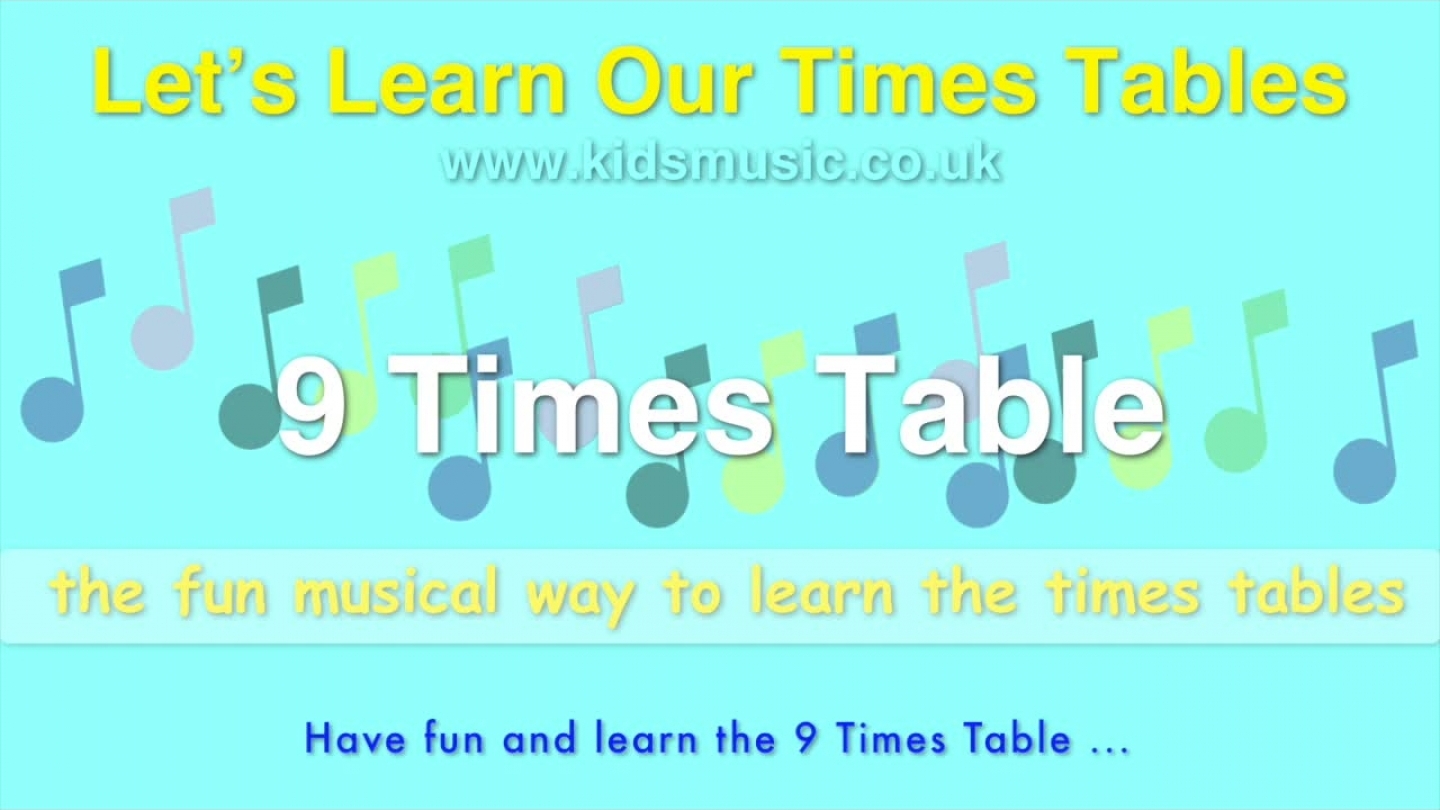 Let's Learn Our Times Tables – 9 Times Table is performed by Kidzone.
This original song is written and produced by Steve Allan Jones. It is published by CYP Music.
This video is produced so that your child sings along to the song, help with the learning of the times tables.
The song 'Let's Learn Our Times Tables – 9 Times Table' is taken from the album 'Let's Learn Our Times Tables'. Published by CYP Limited in 2017. This can be downloaded from Amazon at http://amzn.eu/g67Oums
or from iTunes at http://smarturl.it/gzwal4
Alternatively, you can listen to the album on Spotify at https://open.spotify.com/album/2nl8W2GAdRDpw7KnRIjIyY
Like us on Facebook: http://www.facebook.com/pages/Kidsmusic/79762755240?ref=ts
Follow us on Twitter: http://twitter.com/Kidsmusic_CYP
Website: http://www.kidsmusic.co.uk/
YourKidTV – La chaîne dédiée aux enfants –
SUIVEZ-NOUS ICI : http://www.dailymotion.com/Yourkidtv
YourKidTv est la chaîne dédiée pour vos enfants. Retrouvez des comptines , des chansons, des vidéos éducatives et autres pour vos enfants et nouveaux nés. Abonnez-vous gratuitement pour rester facilement connecté et accéder rapidement à nos nouvelles vidéos !
Facebook FanPage: http://www.facebook.com/yourkidtv
Retrouvez aussi toutes vos playlists préférées et bien plus encore sur Deezer : https://lnk.to/Your_Kid_Deezer et Spotify : https://lnk.to/Your_Kid_Spotify